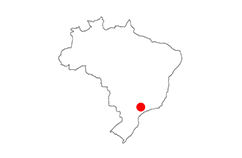 Clinical Analysis and Diagnostic Medicine Laboratory
São Paulo / SP
2018 – 2021
Área: 37.000,00 sqm
Currently under construction, the New Administrative Headquarters and Exam Processing Center of one of the most important Clinical Analysis Laboratories in Brazil is located on the corner of Santo Amaro and Morumbi Avenues, in the South Zone of the city of São Paulo.
Composed of a ground floor of services permeable to urban flows, its extensive program is distributed on 12 floors equipped with infrastructure which is compatible with the complexity of the building's functions, plus four underground floors.
Formalized as a large tower in apparent concrete, its closure uses glass and environmental protection brises on aluminum plates with random perforations at its largest base, in composition to a system of horizontal terracotta baguettes fixed on metal walkways on the upper floors.
The completion of the works is scheduled for 2021.