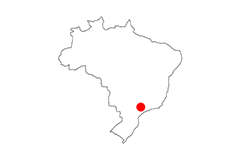 Retrofit Alameda Santos
São Paulo / SP
2020 – 2021
Área: 7.700,00 sqm
Located in the Jardins region, in São Paulo, the Retrofit of the Alameda Santos 1800 Building confronts us with the challenge of transforming, enhancing and providing new infrastructure to an existing service building in the consolidated city.
Its implementation, perpendicular to Alameda Santos, is composed in sequence with the Scarpa Building, on Avenida Paulista. The floors of these two buildings house commercial spaces that are accessed by a linear and public pedestrian route that connects these two important streets in São Paulo.
The proposed repair for the building is integral. A new envelope for the first and second floors seeks to highlight its urban presence, while new external and internal coatings, new elements of sun protection and a complete overhaul of its technical and communication infrastructures, will allow its spaces to meet the needs of occupation and use that time and new work relationships always impose.