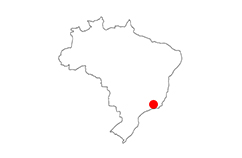 BNDES Annex Building
Rio de Janeiro / Brazil
2014
Area: 44.349,15 sqm.
We propose a transparent building that counts with a lot of natural light, permeated by gardens and reflecting pools.
The public access to the building is completely segregated from the private access. The built spaces embrace a generous Integrator Void that travels through the floors, iluminating and visually connecting all the levels.The ample void works as an articulator space to all the building activities. Scaled gardens and walkways help to compose the open area, exposing the movements and the users flow.
A wide Unifying Cover composed of metal grids, glass, air extractors and adjustable louvers for sun protection, filters the natural light and crowns this diaphanous space of mediation between the natural environmen­­t and the built surroundings.
Open Competition.