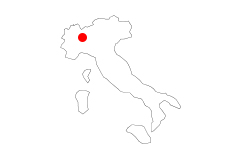 Milano Civic Center
Milan / Italy
2014
Area: 897,50 sqm.
We interpret the Civic Center as a big Box of Events, involved by a transparent closure completely permeable to visual perspectives, both internal and external.
The Civic Center presents itself as a friendly and extrovert building that enhances the landscape and the integration with the surroundings to be generous and open to the built city.
This layout has the intention to stimulate the people meeting, enhancing the living together, and promoting various possibilities of social, cultural and artistic events.
As a strong architectural organism, characterized by transparency and the relation between void and solid volumes, the Civic Center exposes its importance through a simple, legible and neat architecture.
International Competition
with Arpino Masella Architettura.