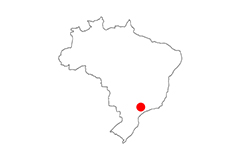 Cultural Center SANASA
Campinas / Brazil
2003
Area: 2.415,00 sqm.
Open Competition – 1st Prize.
The project requalifies an entire block in the central region of Campinas and transforms the city's first water reservoir, dated 1891, into the Cultural Center of SANASA, an urban water supply company.
Also part of this project, a square – Praça da Águas, fronting the Cultural Center, enhances its public use and offers the population new spaces for meeting and leisure.