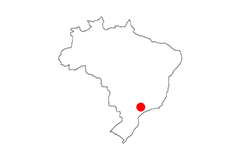 Energy and Sanitation Foundation Headquarters
São Paulo / Brazil
2011
Area: 2.835 sqm.
In neighborhood Bom Retiro, in São Paulo, the project for the Administrative Headquarters and Nucleus of Documentation and Research of the Historical Heritage and Sanitation Foundation is inserted in an area adjacent to the Santos Dumont Casarão Complex, registered by CONDEPHAAT.
Aiming to provide a physical and formal coherence throughout the whole built, our proposal is a new and new architecture that respects, preserves and highlights the Casarão Santos Dumont Complex.
We propose a clean, technological, transparent and clear building, which offers its users a constant and ever present vision of the entire listed structure. The façade to which its corridors, made of screen-printed glass frames, is also allowed by Historic Buildings to "see" themselves by the spectra of their reflections.
Invited Competition.