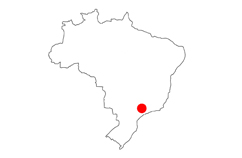 ILUM CAMPUS CENTER
CAMPINAS / SP
2022
Area: 1.097,50 sqm
We proposed the Ilum Campus Center, as an integrated activities pavilion which is involved by transparent materials and inserted among the existent tree vegetation mass.
On both interior and exterior sides, the building makes possible permeable views and has a friendly design that enhances the landscape and its own relation with the environment.
Connecting low eco-impact and speed of the construction on-site, the pavilion is made of prefabricated parts and structures that "slightly fly's" above the natural soil.
The glass façade system also provides the view of the maintained original vegetation, and brings inside the building, the contemplation of campus outside activities.