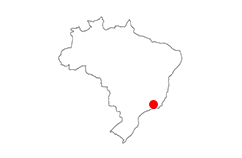 Lavazza Brazil – New Plant 
Distrito Industrial de Queimados / Brazil
2011 – 2013
Area: 12.000,00 sqm.
The Italian company of Café Lavazza, based in Turin, Piedmont, will build in the Industrial District of Queimados / RJ, its second industrial unit outside Italy – the first is under construction in India – which will supply the Brazilian market and of the three Americas.
In addition to responding to specific production needs and its operational flow, the project seeks in its architecture to strengthen the corporate image of the company, strongly linked to the use of technologies associated with design.