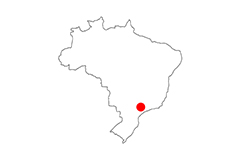 Loteamento Itaporã
Atibaia / Brazil
2013
Glebe Area: 298.971,00 sqm.
Building Area: 611,00 sqm.
Loteamento Itaporã is a Housing Complex that also counts with an recreation center and an access control building integrated in the urban design project.
Located in the city's urban perimeter of Atibaia, in Sao Paulo, it was designed to offer 171 lots. The area of the lots varies between 700 and 1000sqm.