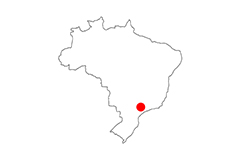 Museum of the History of the State of São Paulo
São Paulo / Brazil
2009
Area: 10.900,00 sqm.
The project restores, for the use of the museum, the old facilities of the Casa das Retortas (built at the beginning of the nineteenth century), builds a building for the State Documentation Center and offers new pedestrian paths through an internal street that crosses the ground.
This new access, which is receptive to urban flows, visually highlights the historical complex and reinforces our intention to offer the city not only a museum but a public space of enjoyment that stimulates and instigates the diverse possibilities of knowledge, entertainment, meeting and leisure.
Invited Competition.