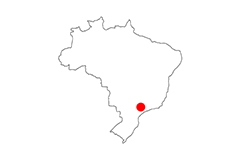 Sanitation Museum's Headquarters
São Paulo / Brazil
2008
Area: 3.220,00 sqm.
The Sanitation Museum's Headquarters lie within the boundaries of Basic Sanitation Company of the State of São Paulo – Sabesp. The Museum is located in the area limited by the "triangle" between the Tamanduateí River (do Estado Avenue), Tietê River and Santos Dumont Avenue, in the northern zone of São Paulo, a neighborhood called Ponta Pequena. The Museum consists in an old Braz Sewage Pumping Station, a specially designed new Annex Building and an external area with a fireplace, a sand pit, a discharge gallery and some gardens.
The Sanitation Museum, as a new cultural center component, acquires a metropolitan scale and encompasses the buildings of the Tiradentes Avenue and the Nova Luz area. Thereby, we believe that the building implantation should allow the city flow and the building architecture should be established as an urban reference, neat and solid.
The formal composition of the Annex Building merges opaque to transparent elements and offers intern pathways that lead to Restored Building views, the reflecting pool and thesurrounding city. Through the diversity of plans, routes and visual perspectives, the museum seeks to establish with the user a frank, direct and fruitful relationship, bringing the city´s dynamic inside.
Invited Competition – 1st prize.