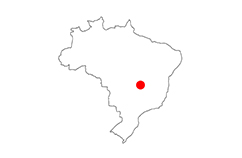 New CAPES Headquarters
Brasilia / Brazil
2008

Area: 32.250,00 sqm.
The project for the new Administrative Headquarters of the CAPES-Higher Education Personnel Improvement Coordination in the Federal District expresses the clear desire for a strongly representative architecture based on the use and performance of technologies that enhance internal comfort and environmental quality.
Respecting the morphological and topographic conditions of the place, the building is established on two access platforms that, at different levels, receive the urban flows.
Open Competition- 5th prize.