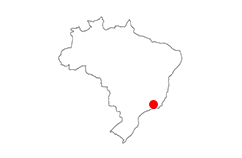 Nissan Motors Brazil
Resende / Brazil
2012 – 2013
Area: 200.000,00 sqm.
Nissan's new factory in Brazil is located in Resende, Rio de Janeiro.
The factory, that has a production capacity of 200.000 cars/year, will employ more than 2.000 until the first semester of 2014.
In order to respond to a rigid and complex guideline, required by the production and mounting lines, we decide to use concrete pre-molded modular structures. This solution will work together with a metalic cover system and frames, accelerating and simplifying the construction process.