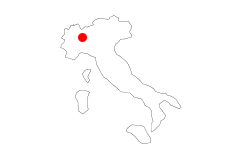 Piazza della Scala
Milan / Italy
2015
Piazza della Scala, one of the most representative venues in Milan, presents itself as a fragmented, disjointed and uninviting  urban space, which does not emphasize the symbolic importance of its surrounding buildings – Teatro alla Scala, Palazzo Marino, the Galleria Vittorio Emanuele II, the Commerciale Italian Banca building, today Intesa Sanpaolo with a new Galleria d'Italia, and the Palazzo della Civica Ragioneria del Comune di Milano.
The effects of this fragmentation and urban disarticulation are aggravated by the fact that it is also a fundamental path of walking routes that conects various urban spaces and the numerous cultural and institutional buildings  in the central area of ​​Milan.
Our proposal considers two levels of intervention:
Road Intervention
We believe in strengthening urban mobility by increasing pedestrianism and rationalizing vehicle routes.
Intervention in Piazza della Scala
We believe in emptiness as the protagonist of urban spaces.
We propose the relocation of the Leonardo da Vinci Statue from the center of Piazza to Largo Ghiringhelli. This new layout is highlights the Pietro Magni's sculpture presence, rearticulates the fragmented spaces of the Piazza della Scala, offers a view of the activities in the interior of Galleria Vittorio Emanuelle II and resolves the occupation of Largo Ghiringhelli, creating an urban place for excellence.
International Competition
with Arpino Masella Architettura.