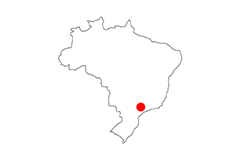 SESC Ribeirão Preto
Ribeirão Preto / Brazil
2013
Area: 17.730,00 sqm
Placed in an irregular lot, the building was conceived to be a vertical element, neat and neutral, that could highlight the strong structural architecture of the existing building (Oswaldo Corrêa Gonçalves Building).
The design is set around a glazing integrating void, which permits the visual connection between floors and creates a large open space to increase the use of natural light, exposing the internal dynamic through the permeable panel and creating an extrovert building.
On the ground floor, Welcoming Spaces stimulate the people meeting and living together. Stairs, elevators and walkways distribute the flow and help to compose the large open area. Internal gardens and meeting spaces work together to make the building a live and dynamic organism.
Open Competition.