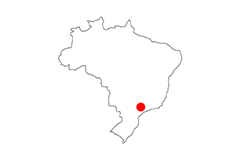 Sustainability House
Campinas / Brazil
2016
Area: 1.487,00 sqm.
Pavilion of integrated activities
We propose the House of Sustainability as a Pavilion of Integrated Activities, surrounded by transparent closures and environmentally protected by large eaves and brises in screen-printed glass.
Placed longitudinally in the north / south direction of the terrain, the Pavilion does not rest directly on the ground – as a slightly "floating" volum, it seems to land on the ground.
Permeable to the visual perspectives, both internal and external, the House of Sustainability was conceived as a friendly and extroverted building, which values ​​the landscape and the integration with the environment.
Open Competition – Honorable Mention.