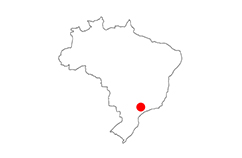 FoxConn New Industrial Complex
Itu / Brazil
Built Area: 57.510,00 sqm.
2015
The new FoxConn Industrial Complex in Brazil will be built in the municipality of Itu, São Paulo. Together with the other 5 factory installed in the country, the company intends to increase the local production of components for electronic products. In order to meet the demands of a complex production system, sheds were designed using the tilt-up system: large self-supporting concrete slabs that have at the same time structural and closing function.
Tilt-up construction involves site-casting the concrete walls of a building on its floor slab or on a separate casting bed and then tilting and lifting them into position by crane.
The system accelerate the speed of the construction and facilitate the organization of the schedule of the work.